91. The Call of the Wild by Jack London (1903)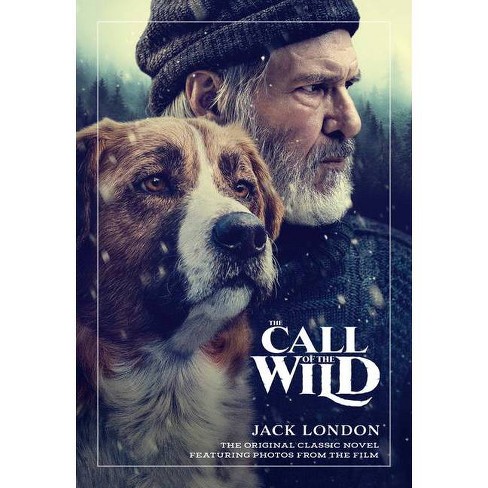 ---
Dates: 2/9/20 – 2/11/20 (2 days)
Basic Plot: Buck is a St. Bernard/Scotch Collie mix sold for work in Alaska where he finds himself turning away from his domesticated nature.
Experience Before Reading: Honestly, not much. If you asked me to differentiate Balto, The Call of the Wild, and White Fang, I couldn't do it. Now, at least I know one of them.
Takeaway: This book took me over this evening. Since it's so short, it took only a few hours, but was I hypnotized for them. This was also the first book where I was left speechless and quiet when finishing. You know, the whole stare-off-into-the-abyss-contemplating-existence when you finish a really, really good book.
My boyfriend recommended this one and I was a bit hesitant. I'm not exactly a dog person and seeing as he spent last summer Deadliest Catch-style on boats off the coast of Alaska, I knew he was a little biased. But he got me good.
And while I won't rave on and on about Jack London's writing because really, writing it for every book review is exhausting, I will give a little passage that spoke to me (don't worry, still almost entirely spoiler-free):
"There is an ecstasy that marks the summit of life, and beyond which life cannot rise. And such is the paradox of living, this ecstasy comes when one is most alive, and it comes as a complete forgetfulness that one is alive. This ecstasy, this forgetfulness of living, comes to the artist, caught up and out of himself in a sheet of flame; it comes to the soldier, war-mad in a stricken field and refusing quarter; and it came to Buck, leading the pack, sounding the old wolf-cry, straining after the food that was alive and that fled swiftly before him through the moonlight."

Jack London, The Call of the Wild
As if that all wasn't enough – there's a new movie remake of it coming out in just over a week (starring Harrison Ford – a personal favorite). I had no idea and now I have a good date night coming up.
Would I Recommend It?: Absolutely.